WCC is having a play!!!!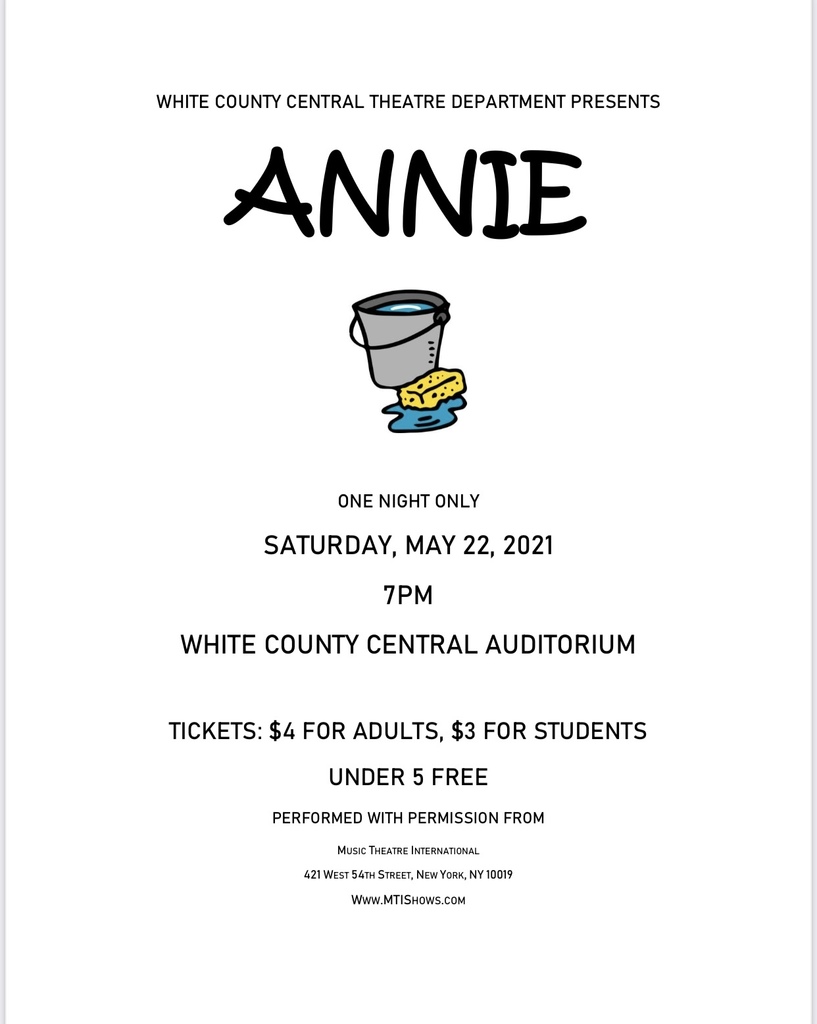 Faith Williams received her Southwest Airlines Professional Communications Certification. Congratulations Faith!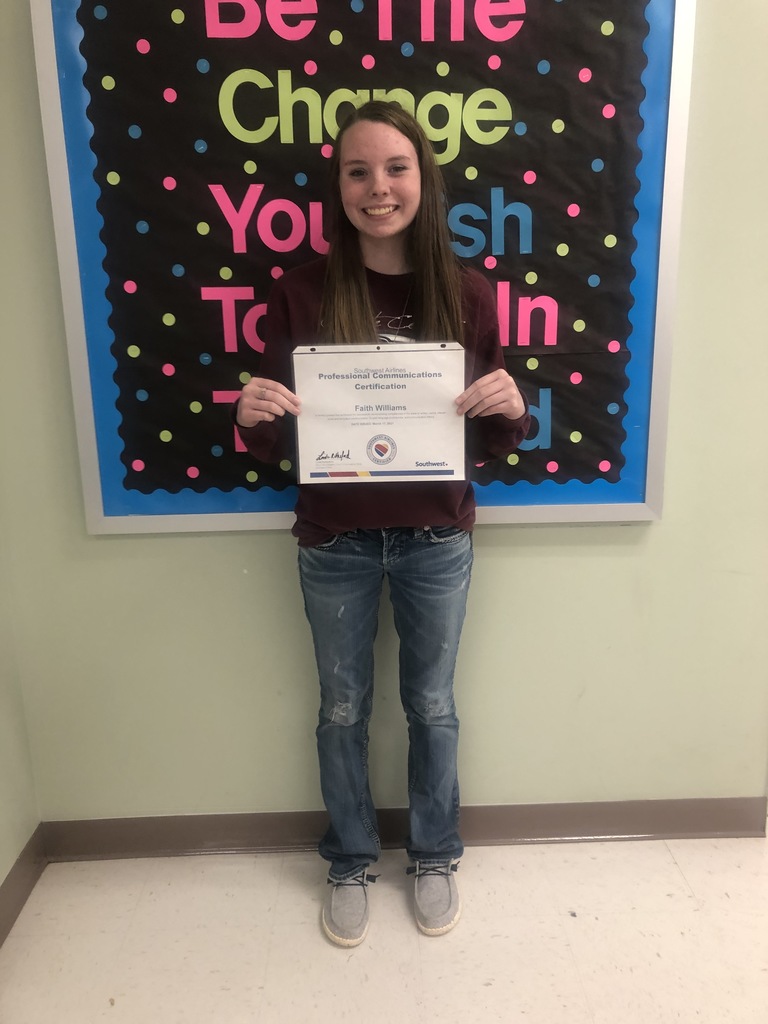 BMI assessments will be conducted on Friday, May 14th. We will screen only the students who are present in grades k, 2, 4, 6, 8 and 10. We understand that not all students attend school on virtual Friday, but we can make arrangements for those not present to be screened. Those interested, please email
lacbrown@wccsd.k12.ar.us
or
ljohnson@wccsd.k12.ar.us
to schedule an appt time.

White County Central wants to recognize two of our former teachers that have recently passed away. Mrs. Hazel Hays and Mrs. Wanda Mandrell were fixtures within the school system for years. Prayers to both families for these losses.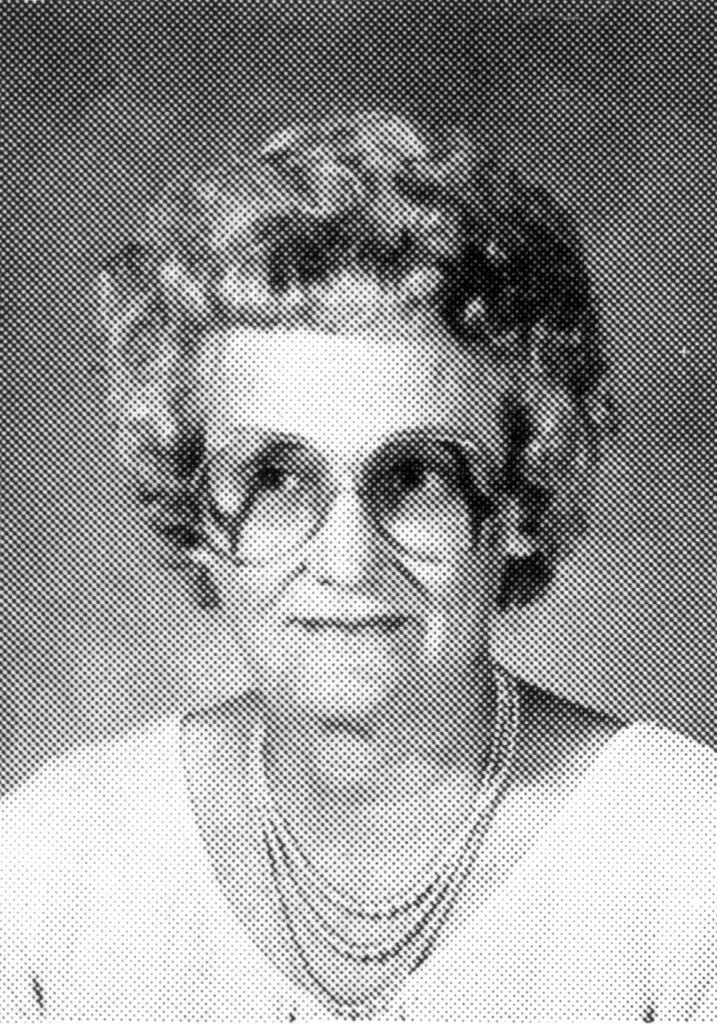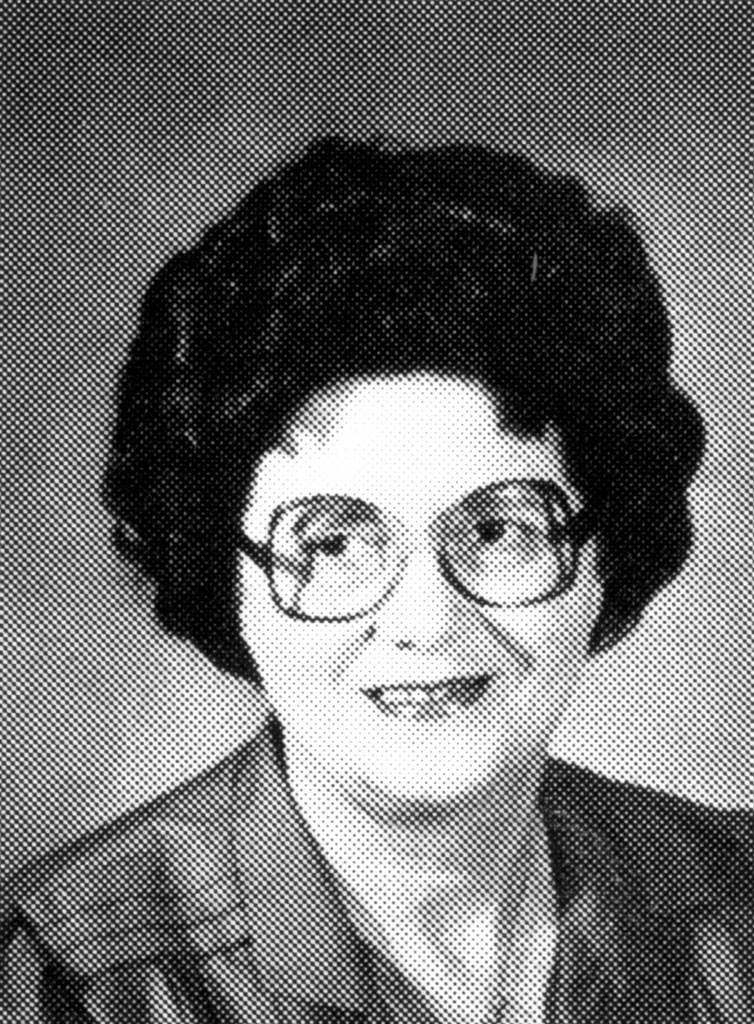 A 'HUGE' Thank you to Ritter's Farm (Rhonda Davis and Libby Thornhill) for donating strawberries to White County Central School District!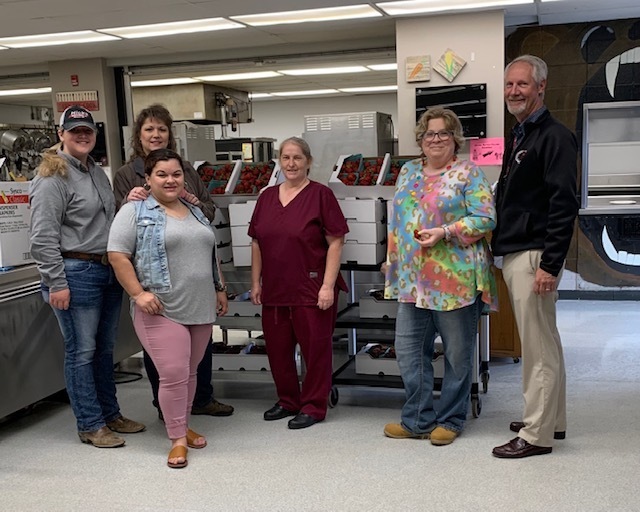 There is no play practice today, Tuesday, May 11.

Today's play practice (Annie) will end at 6:00 pm today instead of 7:00 pm.
Bus 6, Mr. Altom's bus, will be running about 10 minutes late today, Monday, May 10.
WCC's weekly BearLand Events!!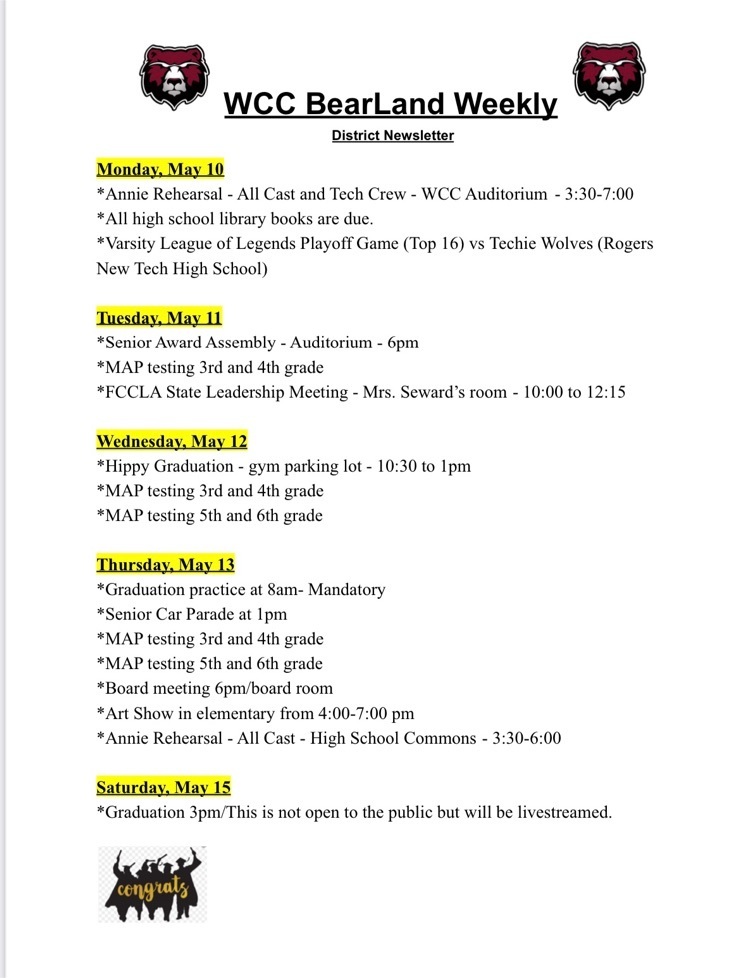 White County Central Shooting Sports Junior Squads competed today at the AYSSP Regional Tournament. Senior squads will compete tomorrow.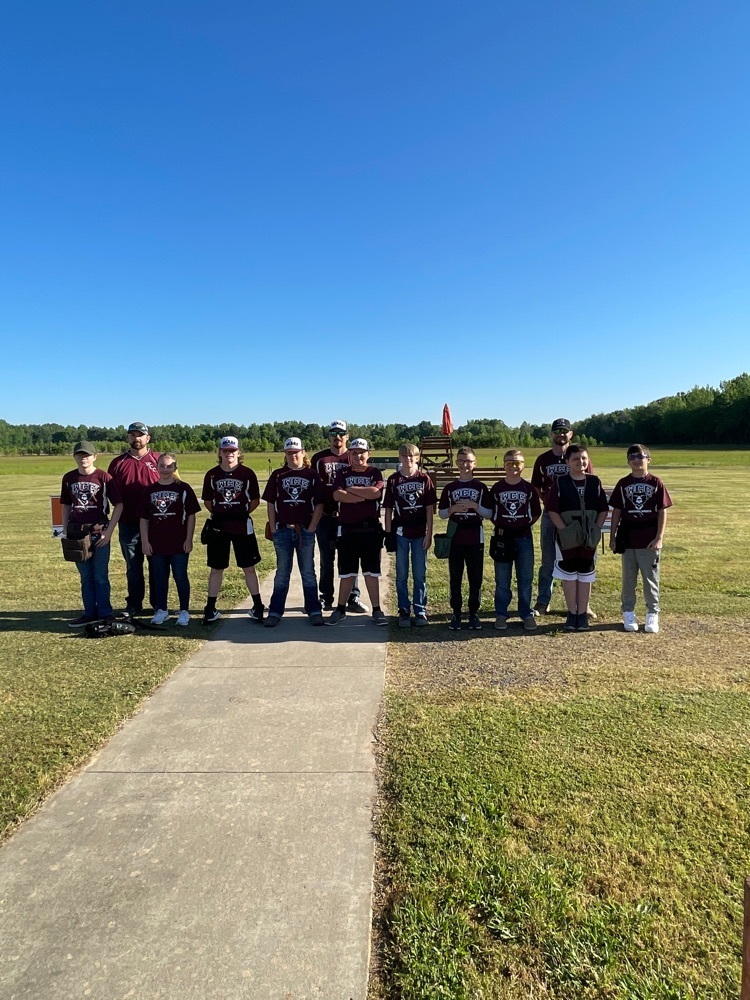 E'livea Whitelow earned her ServSafe Food Handler Certification! Congratulations!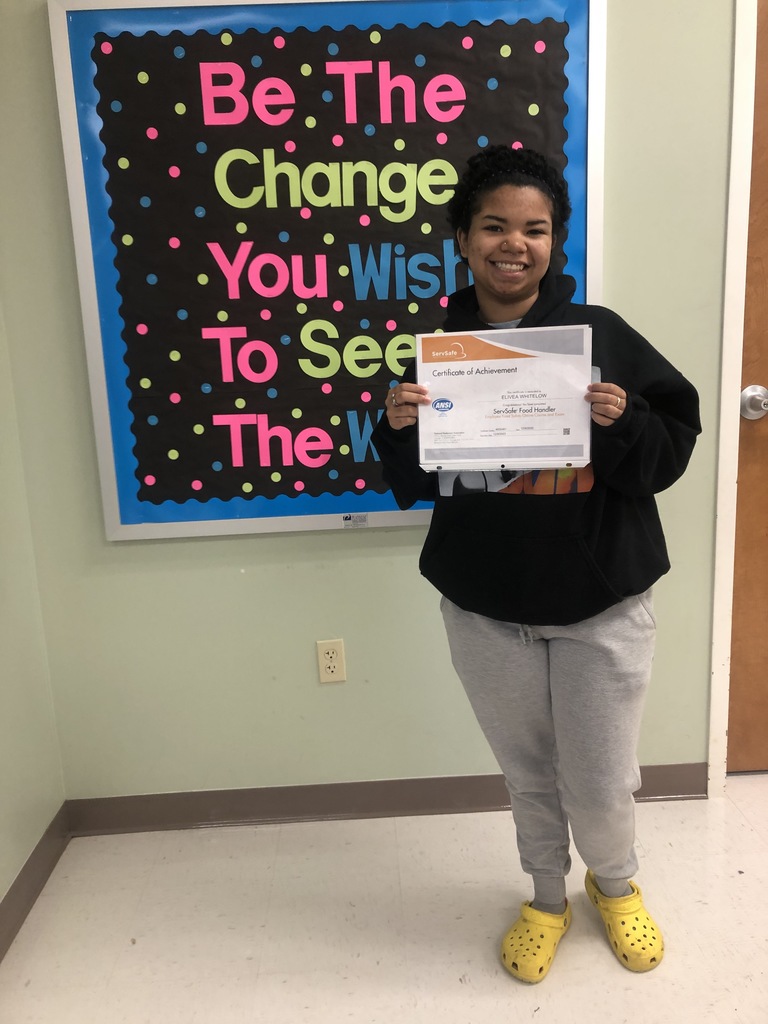 Congratulations to Bethany Taff for being awarded the High Five Award! Awarded to Bethany Taff from Leigh Garth. Here is what Leigh had to say about Bethany: "I am passing the HIGH FIVE Award to Bethany Taff Bethany is hard working, bright, and inspiring! She engages in her kids, and her commitment is endless to them. I love how she finds a way to engage with her students on their likes and needs. She challenges her kids to be expressive such as her book-publishing project. She is compassionate to those around her. I have witnessed her see the needs of others and step in with a willingness of whatever that might be. She connects with the kids and, she is their biggest cheerleader! She is a "do'er" right along beside them. I love that she takes great pride in what she does and how she does it. I always brag on her, she is one that always has her stuff done in a timely manner. She does a superb job on her paperwork, found that out during the pandemic. Bethany is top notch! When she came to us four years ago, I knew from the moment she walked in she would impact kids here at White County Central. We are blessed to have you here! You inspire me to be better! I am proud to work with you!" Thank you, Bethany Taff, for your service to WCC!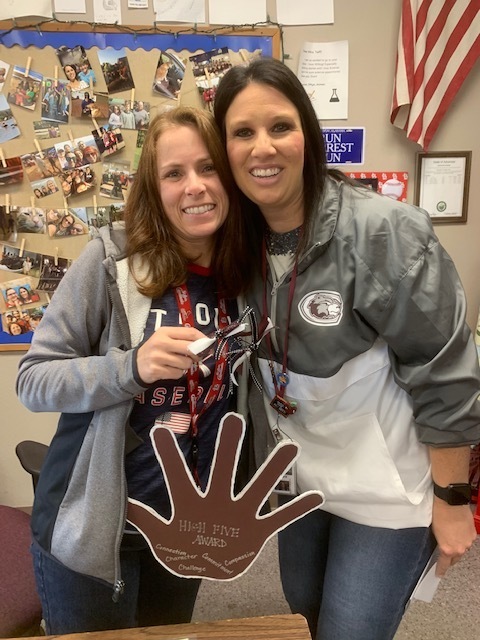 Thank you to the Army National Guard for providing lunch today for 'Teacher Appreciation Week' from Chick-fil-a for all of our teachers!!!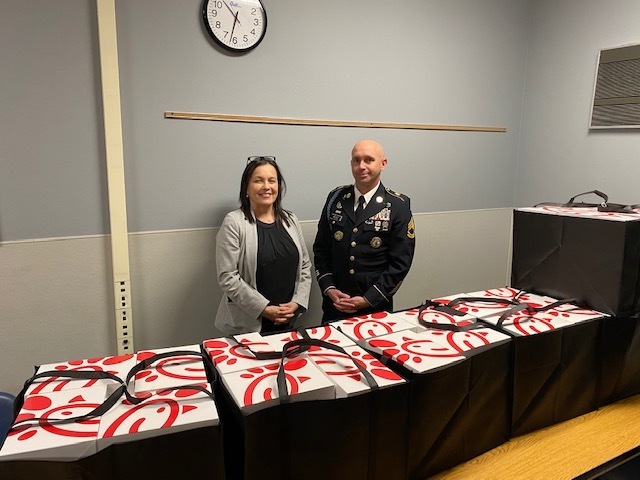 Congratulations to our WCC 10th grader Jaci Beals for qualifying to go to the Arkansas 2021 Outdoor Track state competition today in the Discus throw division in Gurdon!
Senior 2021 Information!

Employment opportunities with WCC Schools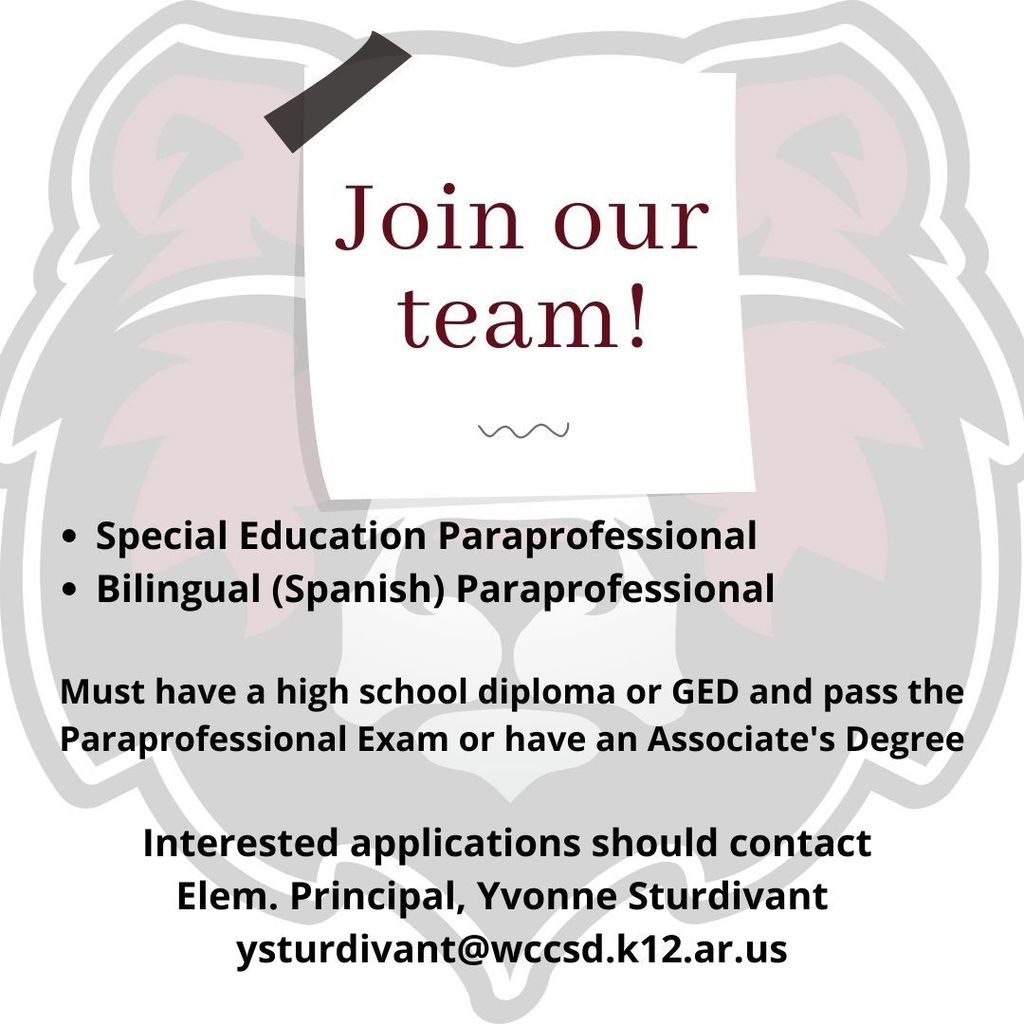 Stock Market Game Winner We are proud to announce that 7th grader, Ms. Jarlene Camacho, is the 1st place winner of our region in the Arkansas State game competition of the Stock Market Game. She received a check in the amount of $125, a 1st place medal, a banner and certificate to proudly display. Several students participated in the competition for White County Central and represented our region and school very well. Students were treated to a pizza party for their hard work and dedication to the 13 week game. Way to go Bears!! Advisor for SMG: Mrs. Henry, 7th/8th grade Social Studies The Stock Market Game™ is a national program of the SIFMA Foundation that allows students and teachers the opportunity to invest a virtual $100,000 in stocks, bonds and mutual funds throughout an engaging 13-week simulation each semester. The program is available to all grade levels, Arkansas is divided into six regions and three divisions: Elementary (4th-6th grades), Junior High (7th-9th grades) and Senior High (10th-12th grades). Pictured are (back row left to right) Everett Melton, 7th gr. Karson Fisher, 8th gr., Colton Curtis, 7th gr., Lexi Rogers, 7th gr. (front row left to right) Aaron Graves, 8th gr., Addison Hardcastle, 7th gr., Madalyn Johnson, 7th gr., Jarlene Camacho, 7th gr. Not pictured: Jaxon Gilliam, Jeremiah Ganley, Aiden Stark, Jeshua Travis, and Jacob Watkins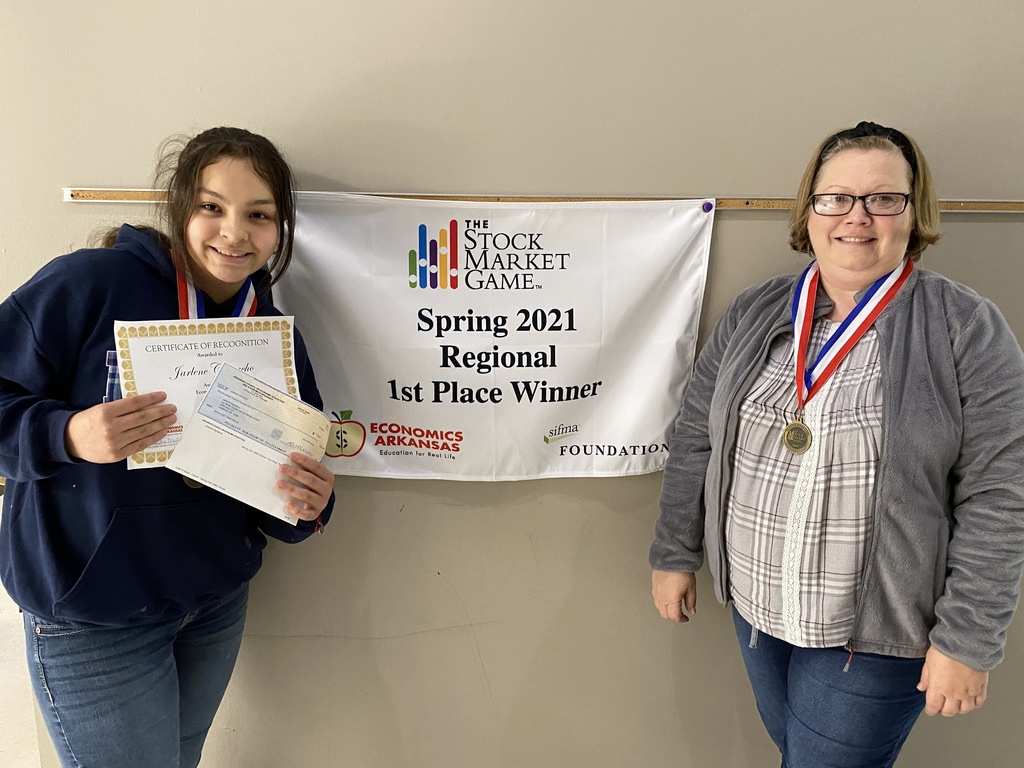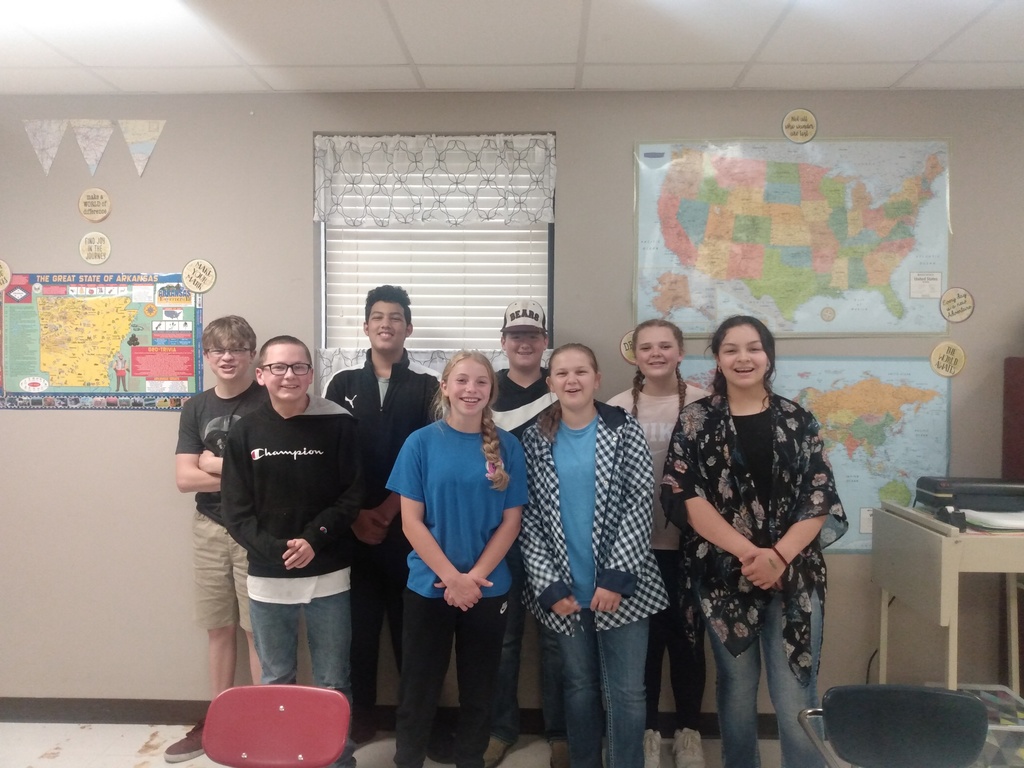 Today begins Teacher and Staff Appreciation Week! We are so blessed to have such a wonderful group that takes great care of our students daily. Please take a moment to thank current and former WCC Bears to thank them for a job well done! #Bethelife #Insuchatimeasthis Superstars!

Regional Bars Champion! Laila competed at the Region 3 USAG Regional Gymnastics Championships in Aurora, CO. The region consists of 7 states. Laila won bars to become a Regional Bars Champion and received 3rd on vault.