Also for Little Bear Basketball parents for Thursday, July 21 Start is 9am and End is 11am. You can drop off later or pick up earlier as needed. Please remember to sign your child in and out.
Attention Parents/Guardians of Little Bears! On Thursday July 21, the Little Bear Basketball girls will have a water play day as our last day of Little Bears. Please make sure your Little Bear girls are ready to play outside and they wear something to get wet in! They need to bring a towel, and a change of clothes. This for all girls entering 1st - 4th grades whether they have been able to attend any other days or not. Start: 9am End: 11am You can drop off later or pick up earlier as needed. Please remember to sign your child in and out.

White County Central Open House Tuesday, August 9th from 6:00-7:30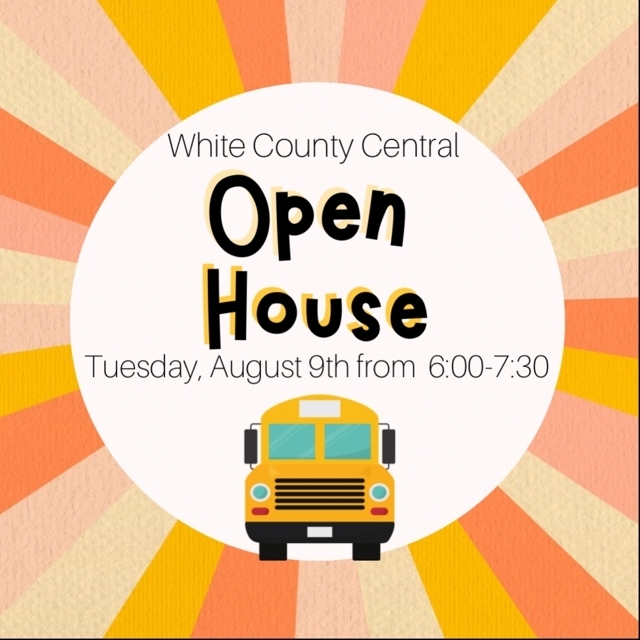 SCHOOL SUPPLIES! All school supplies will be bought by White County Central for grades K-12. The only thing that WCC students need for school is a backpack! If you have any questions please contact your building principal.

WCC parents…remember that food boxes are available for pickup today from 2:00-4:00, at Clearwater Baptist Church!

We are so excited to see some of our soon-to-be fourth graders next week for Fraction Camp! If your student is signed up to attend, please make sure your student is dropped off timely in front of the elementary office. Camp will begin at 8 am. Pick up will be at the same location at 12 pm. Students will not need any supplies. However, a water bottle is recommended. If you have any further questions, please contact Mrs. Luttrell at
lluttrell@wccbears.org
.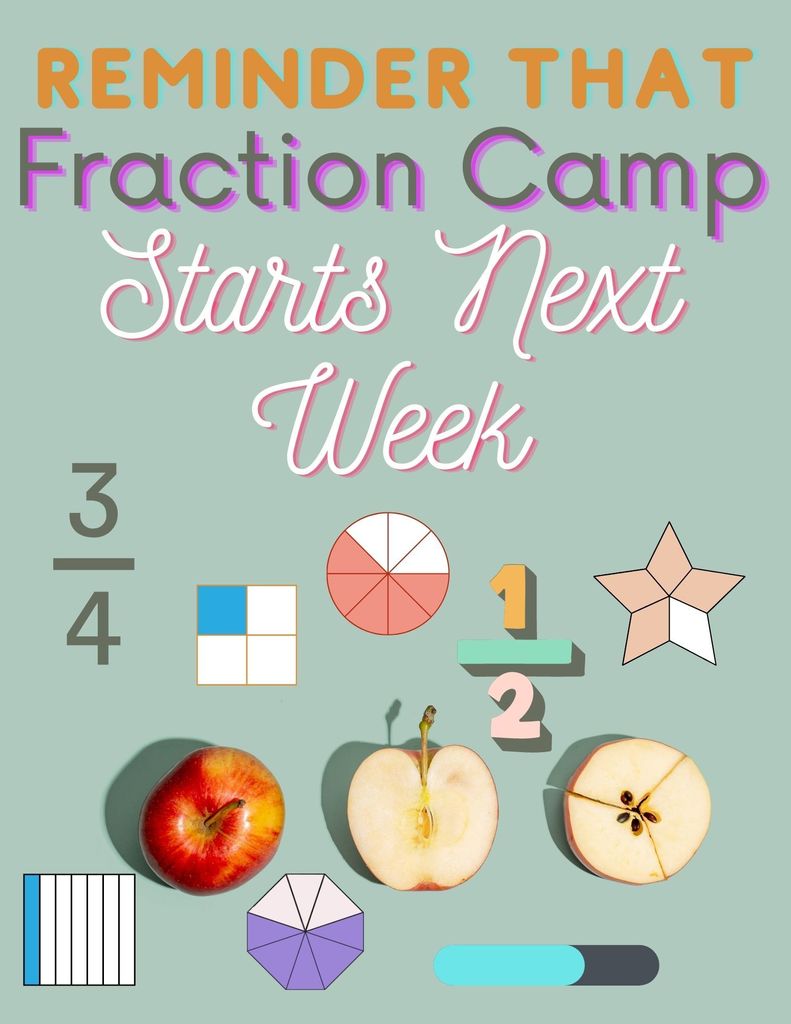 Calling all Bear Runners! Any student entering grades 7-12 who is interested in running Cross Country, please send Coach Anderson (
zanderson@wccbears.org
) or Coach
Williams@wccbears.org
) a message and plan to be at the first practice on Monday, July 11 from 8-8:45 am. Bring lots of water and a good pair of running shoes. We highly encourage you to attend practice to get conditioning and training before our first cross country meet, which will be about 2 weeks after school starts. Plan to train every Monday - Thursday from 8-8:45 until school starts.

We would love for your kindergartener to join us for Camp Kindergarten! August 4th and 5th 9:00-11:30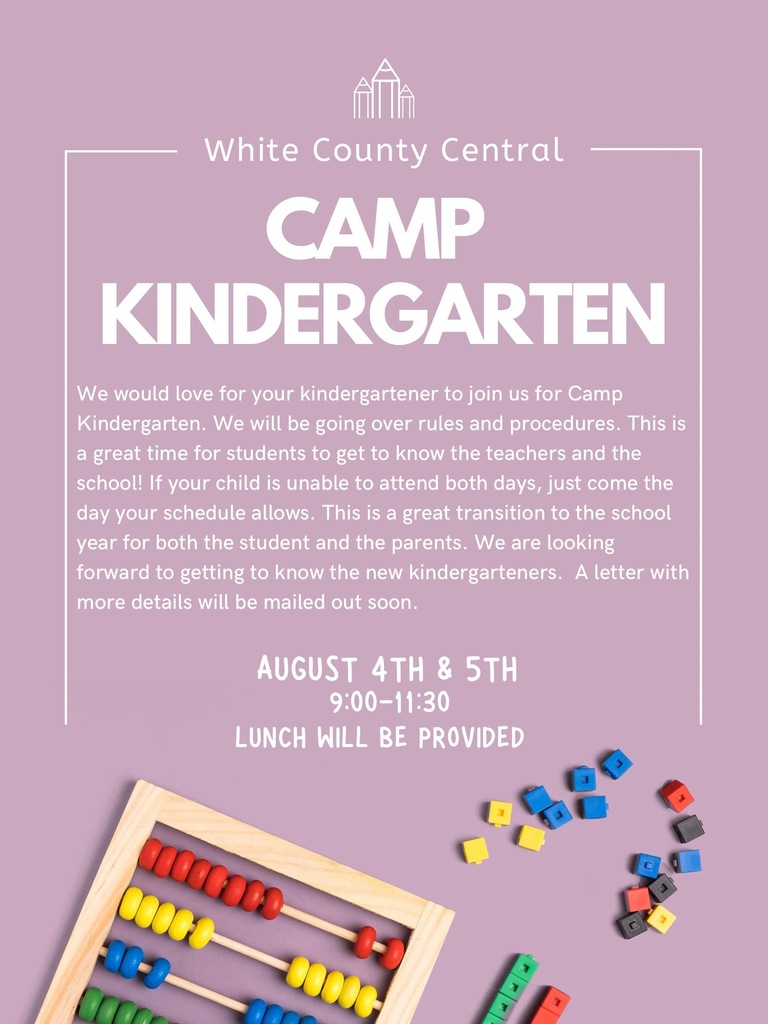 WCC parents, if you are in need of food, boxes may be picked up Friday, July 8. It will be available from 2:00-4:00, at Clearwater Baptist Church. The address is 3032 Hwy 157, Judsonia.

Minimum bids on each bus is $500.

2 used buses for sale. WCC is taking closed bids on the 2 buses pictured. They are parked in front of our storage building. We will open bids at 3:00 on Tuesday, June 21. Please submit bids at the administration office.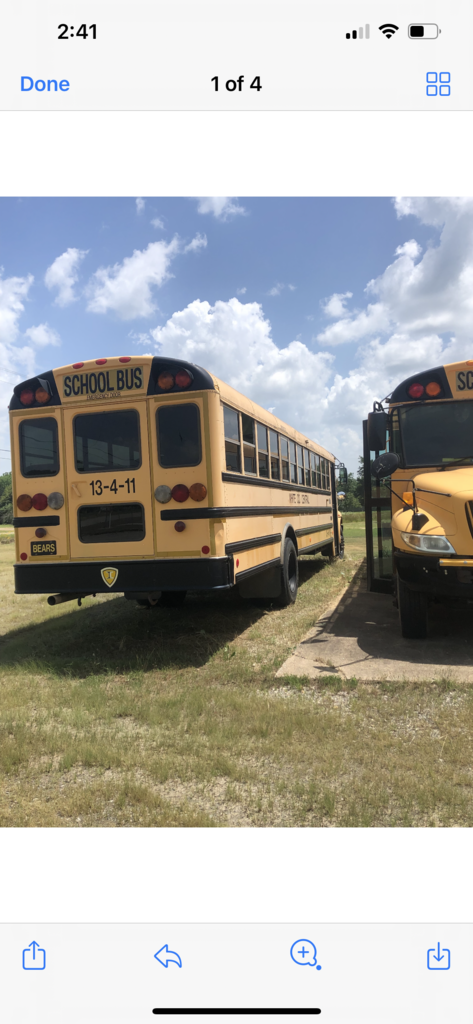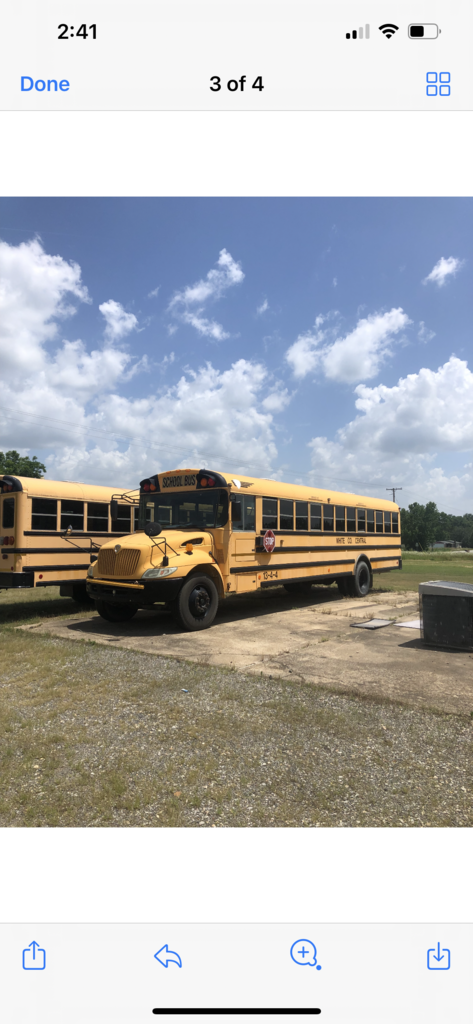 Welcome Caitlyn Hamby Eggensperger to WCC!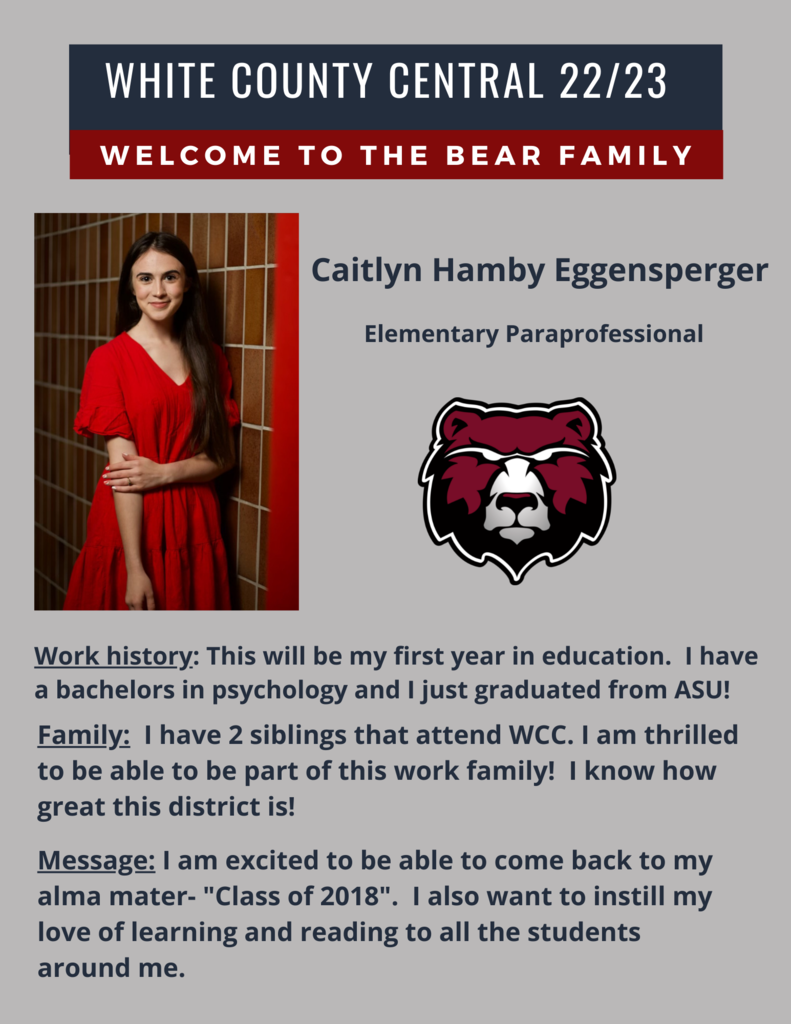 Welcome Mrs. Savannah Holowell to the WCC Bear family!!!!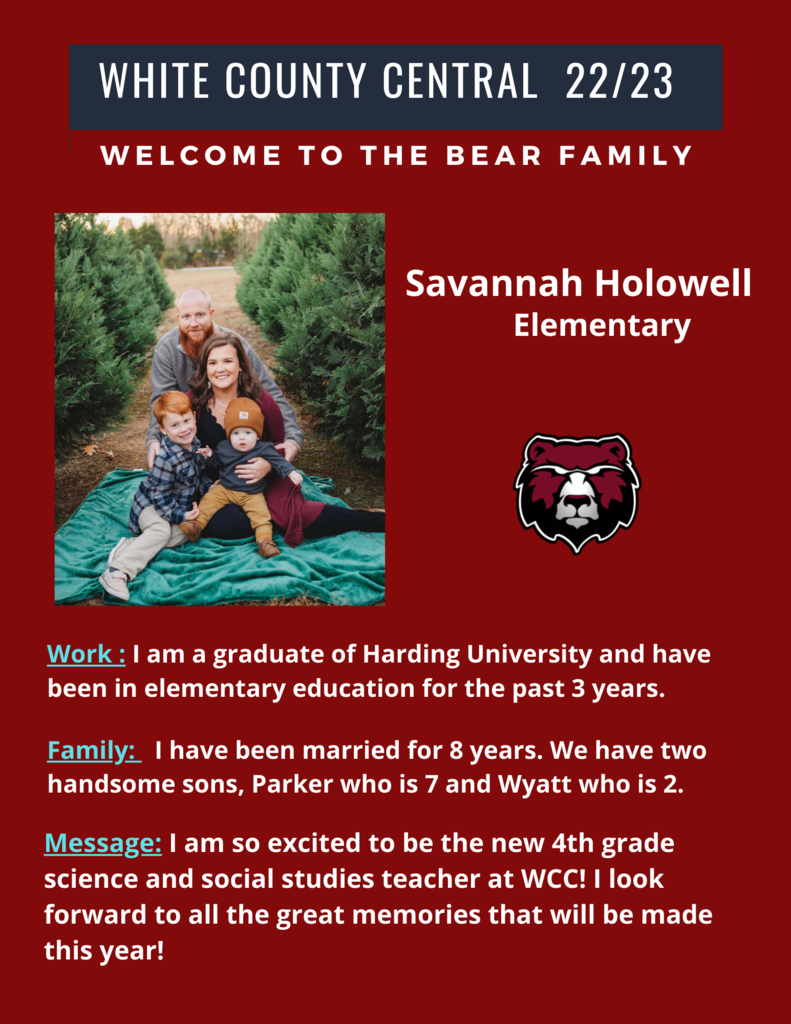 Reminder WCC Cheer Clinic fundraiser is tomorrow, June 11. Registration is from 8:30-9:00 at the Cubhouse and is $15. Participants will need to bring a lunch, snack, and water bottle. This is open to all students K-6 from any school.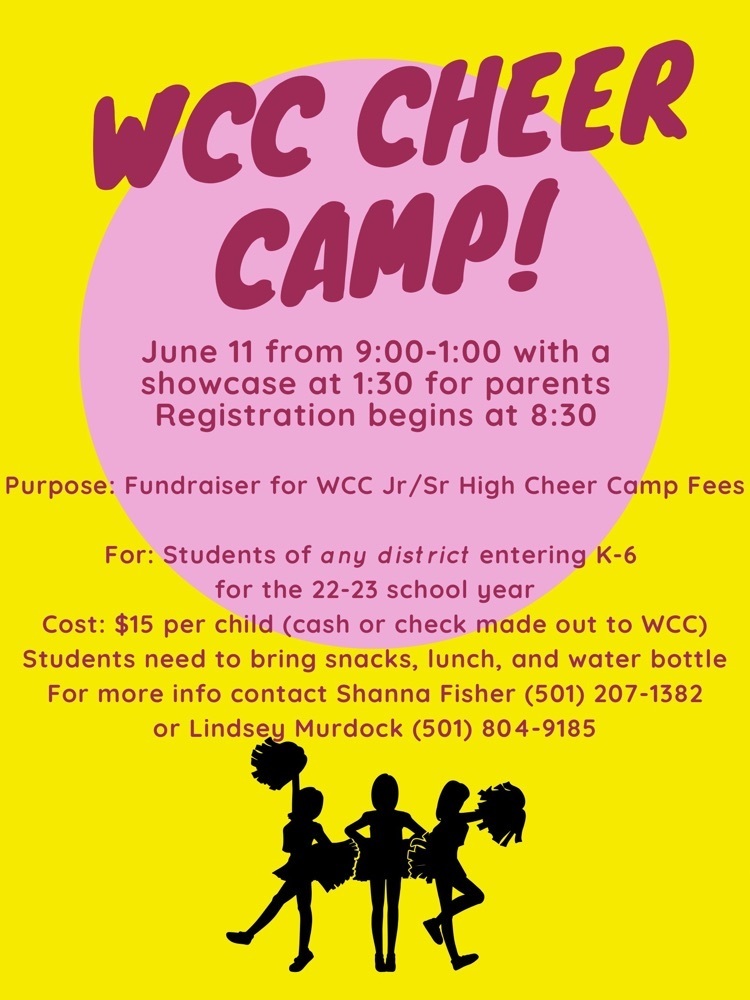 Parents, this is a reminder that food boxes can be picked up between 2:00 and 4:00, today. Clearwater Baptist Church, 3032 Hwy 157.
WCC parents, if your child receives a weekly food bag, or if you are in need of food, there will be food boxes available for pick up Friday, June 10, at Clearwater Baptist Church. The address is 3032 Hwy 157, Judsonia. Pickup time is 2:00-4:00 p.m.
WCC High School students! If you signed up for summer school - don't forget it starts tomorrow, Thursday June 2. Doors open at 8:45am. Don't forget!
Little Bear girls basketball is cancelled for tomorrow Thursday, June 2. First session will be June 9.
**BOYS BASKETBALL** We will have a boys basketball meeting on Tuesday, May 31st at 6:00pm in the main gym. This is for all boys and parents that signed up at our meeting at school or anyone wanting to join. Please have someone attend this meeting and please share! This is for incoming 5th graders through 12th graders. There has been some confusion on the schedule and we also will be adjusting a couple of things so please attend if you can and have the boys attend as well. After meeting we will have a combined practice until 7:45 and you are welcome to stay and observe on this one! Go Bears!!