This is the Jr. Girls bracket for the Quitman tournament.

Attention Pee Wee Cheerleaders: The pep rally is at 1:00 tomorrow. Pee Wee Cheerleaders need to wear black leggings/sweat pants with a maroon school shirt, white tennis shoes (if possible) and white bow/ribbon. Coach Audra and Coach Shana have a few extra shirts if someone does not have one. No more after school cheer practices. We will resume practices in Jan./Feb.
Tomorrow is Spirit Day at WCC! Celebrate Homecoming with us by having your kids wear school shirts or school colors, then come out tomorrow night for the games. The Homecoming presentation will begin at 5:00, with games to follow. #bearnation #proudtobeabear

Come out and support our Junior girls and boys as they play for the championship tonight at the Julian Martin Memorial Tournament at Concord. The action begins at 6 p.m. against Pangburn!
Tomorrow is Wacky Hair Day for WCC elementary!!
The 2018 Homecoming representatives got the opportunity to go to Coltons today!!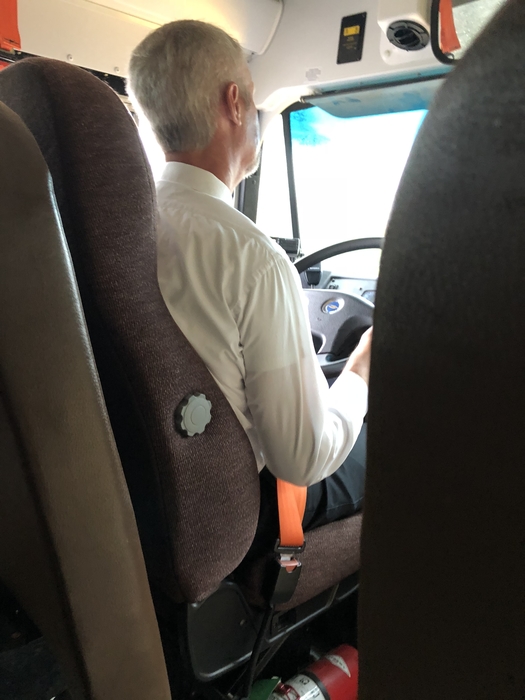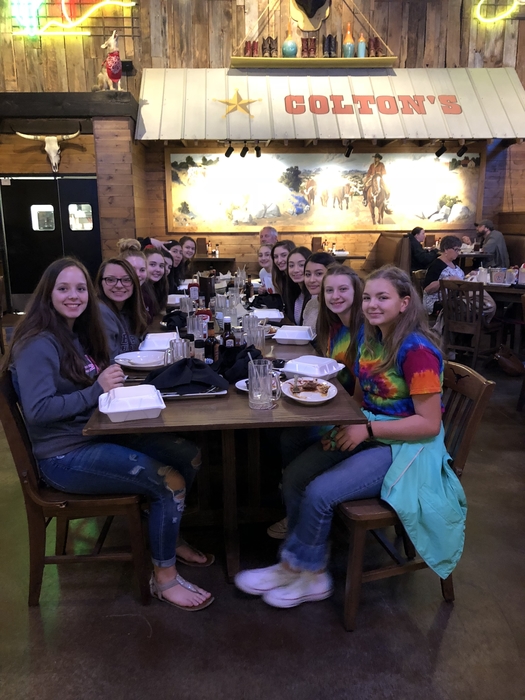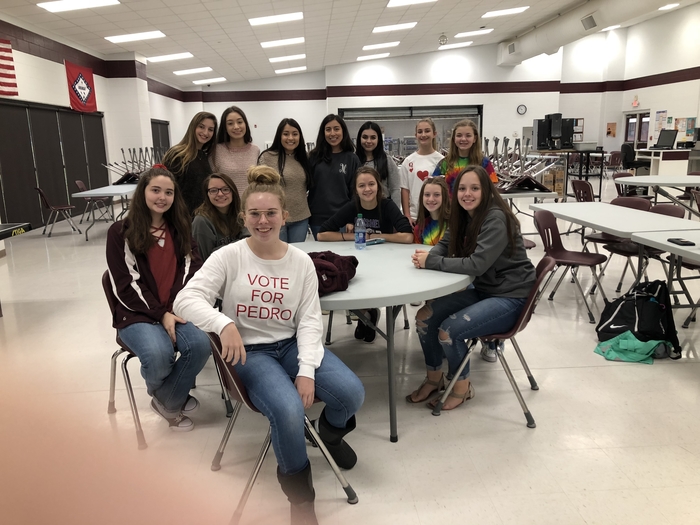 Congratulations to Mrs. Hamilton's kindergarten class. They were our fall Box Top winners!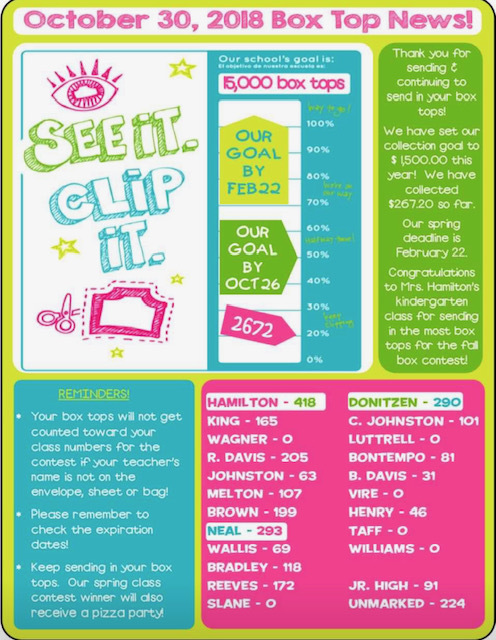 Tomorrow is Twin Day at WCC elementary! No Halloween Costumes or face paint, please.

Picture Dates! Please take note! 11/7- Fall Sports (7th, jr, sr basketball & Jr/Sr Cheer) 2/13- Club Pictures 3/14- Baseball and Softball 3/15- Pee Wee Basketball and Cheer 3/26- Elem. Class Pictures 3/27- Pk-4 Spring Pictures 3/28- 5-12 Spring Pictures
Madison Watson received a GRIT award today for always making sure her work is turned in and that it is done well. Great job Madison!!!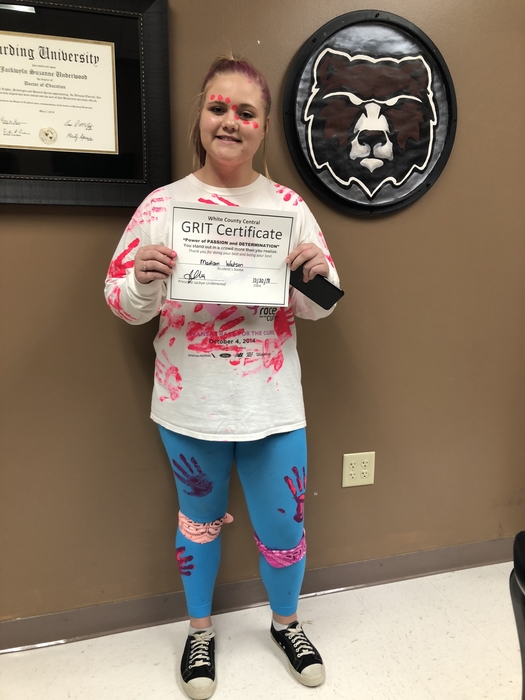 School picture remakes will be done tomorrow, Tues., Oct. 30. If your child needs a remake, there is a $5 charge. Please send the $5 to school with your child. If your child was absent on the FIRST picture day, there is NO charge.
The WCC Bear Band will not be playing at the basketball game on Friday, October 30th, due to conflict with Harvest Fest. A note will go home with your student to let you know about a rescheduled date.

Both Jr. teams advance in the Julian Martin Junior Tournament in Concord. Jr. Girls play at 4:30 on Monday and Jr. Boys play immediately following. GO BEARS!
Tuesday, Oct. 30, the game against Mt. Vernon is at 5pm. JV boys will play two 12 minutes halves first. Senior girls will play then senior boys.
Our featured senior today is Stayca Polk: Stayca: I have been at WCC for one year. My favorite subject is science. Once I graduate I would like to become an auto mechanic. The most valuable thing I have learned while attending WCC is to be nice to people. I will always remember the support the school has given me. The advice I give to students still in high school is not to stretch yourself to thin and to enjoy school.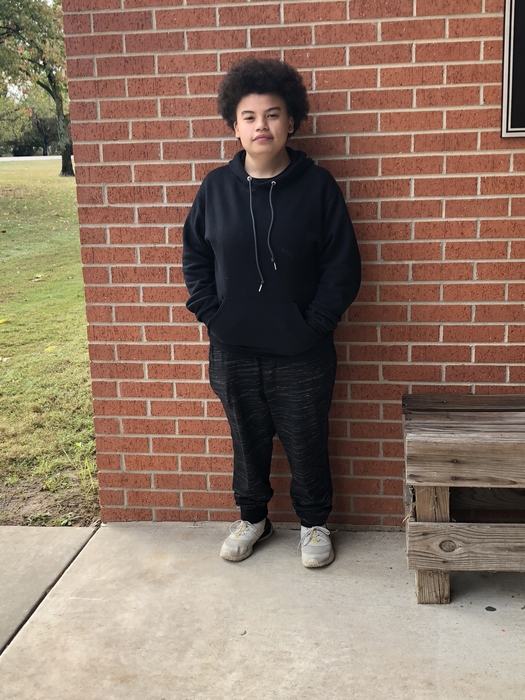 White County Central's number one priority is to keep all of our students safe. We received a report of an alleged threat. After investigation the alleged threat has been determined to be unfounded. Our campus is secure and safe.
TIME TO SIGN UP FOR SHOOTING SPORTS!!! This sport is open to all 6th-12th graders. Paperwork is available in the offices. There will be a mandatory meeting Friday, November 9th at 5:00 pm in the Agri Classroom. Students must bring completed paperwork, Hunters Education card and a parent to the meeting.
Select FFA members at the national convention in Indianapolis, Indiana.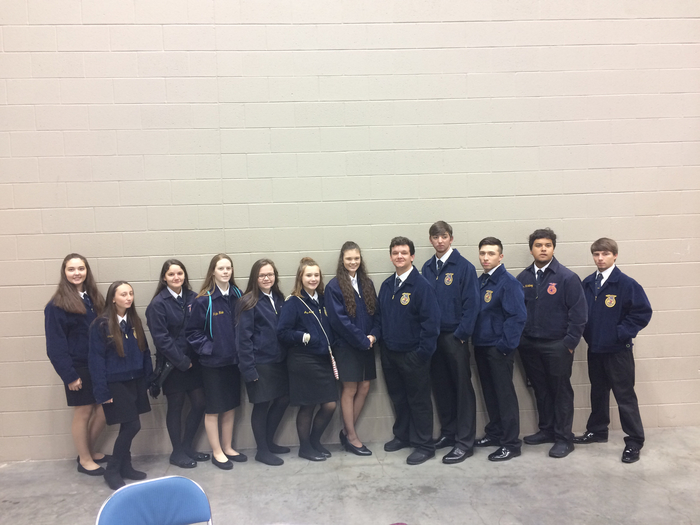 Our WCC featured senior today is Kayla Evans. Kayla: I have attended WCC for 4 years. My favorite subject is English. Once I graduate I plan to go to ASU Beebe, get my basics, then transfer to UCA for dental school. The most valuable thing I have learned while attending WCC is that everyone is friends. Everyone will talk to one another and not be judgmental. I will always remember how homey and friendly everyone is at WCC. My advice to high school students still in high school is to always do your work, do your best and do not procrastinate.
Wesley Kellough!! He helps keep our JH and HS outside clean!!!