Quitman Jr. boys and girls basketball games for tonight, November 14, have been cancelled and will be rescheduled Saturday, Nov. 17. The semi finals and finals will be played on Saturday. Times will be posted as soon as we know something.
Today's featured senior is Eric Lawrence Holmes. Eric: I have been at WCC for 12 years. My favorite subject is any history course. Once I graduate I plan to attend college for a Bachelors in business management. The most valuable thing that I have learned while attending WCC is that you need to keep the people close to you as friends rather than the people you are unsure about. I will always remember the times I begged to stay home instead of going to school. The advice I give to students that are still in high school is to find the right peers to be around.
The White County Tournament will be held at our school this year Nov. 26 - Dec. 1. Brackets are attached.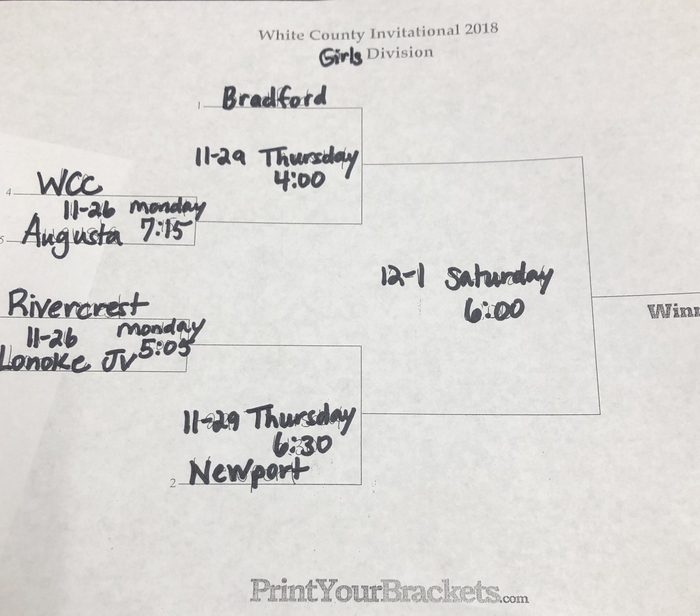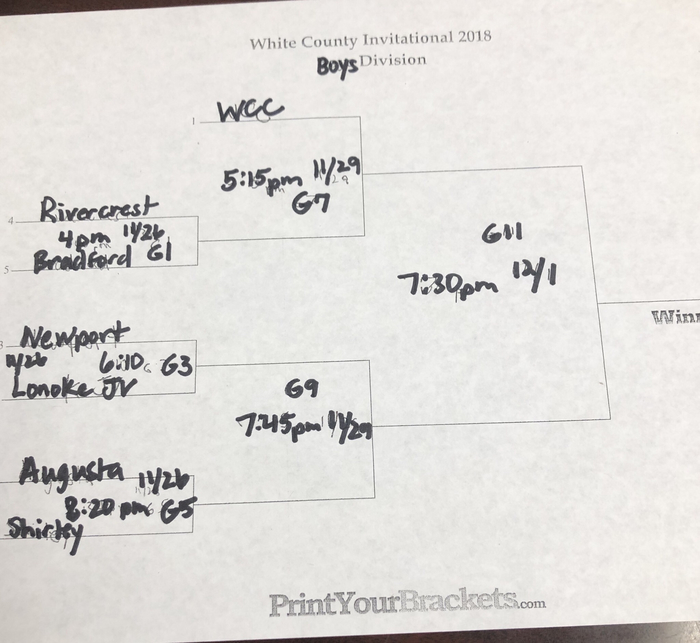 Reminder: Students will dismiss at 12:45 on Friday, Nov. 16 to allow for staff development.

Harding University Women's Basketball game is free to any WCC student and their family on Friday, Nov. 16th. Please see photo for details.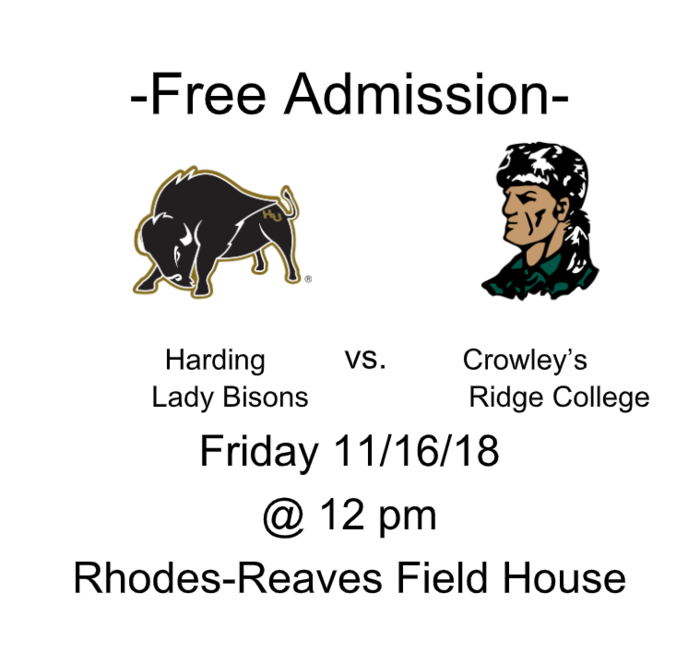 The JH Quiz Bowl team attended the Arkansas Governor's Quiz Bowl Camp on Saturday November 10. Carson Brown was one of the top 8 9th graders at the camp. Evan Lowery was on the 1st place team at camp. Students were divided onto teams with students from other schools to compete.
Senior Class Smoked Meats pickup date is this Saturday, Nov. 17th from 3-5 pm. If you're interested in ordering then you will have to bring the money by the end of Monday, Nov. 12th. Pork butts are $30 and the Ribs are $20. They are ready to eat at pickup. Pick up is in the high school commons.
Today's featured senior is Hannah Marie Jackson. Hannah: I have been at WCC for 4 years. My favorite subjects are math and science. My plans once I graduate from WCC is to go to college and become a LPN. The most valuable thing I have learned while attending WCC is to never be afraid to stand up for yourself. What I will always remember about WCC is that everyone was always there for me when I needed it. My advice I give to students still in high school is to always stand up for yourself. Never give up no matter how hard it gets and always say 'NO' to drugs.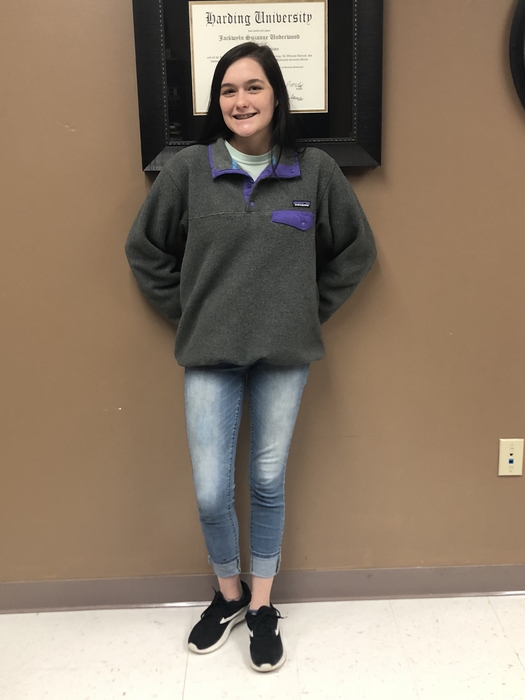 Hoodie, Coat, & Shoe Drive information in Spanish.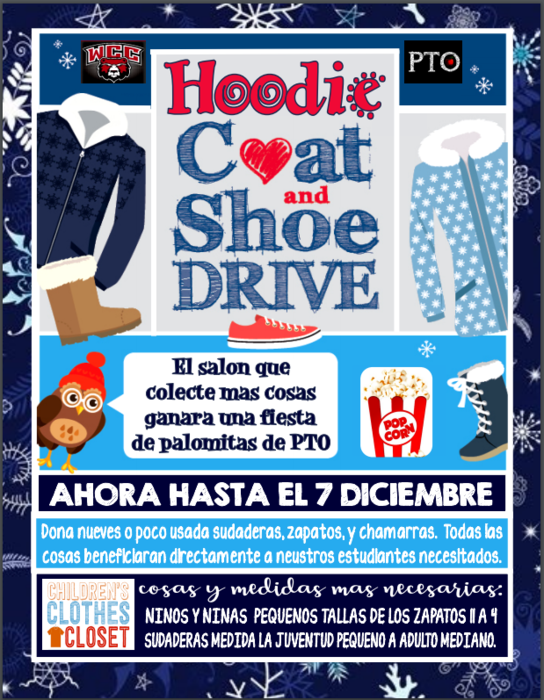 Reminder: Forms from elementary students who are interested in auditioning for the Peter Pan production must have forms turned in no later than tomorrow.
Our WCC student workers received their first paycheck this last week. They were excited!!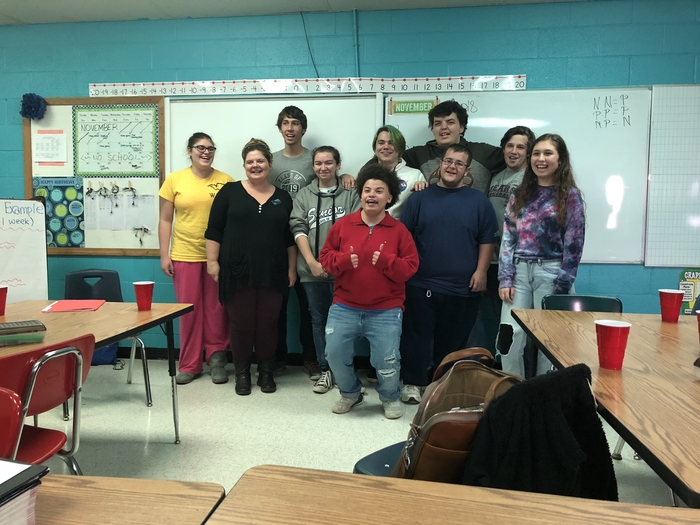 Nickie Foster, an 11th grader at WCC, has been given a GRIT award from Mrs. Seward. Nickie is in class before the bell rings every day asking what she needs to do and she works hard on completing her assignments. Great job Nickie!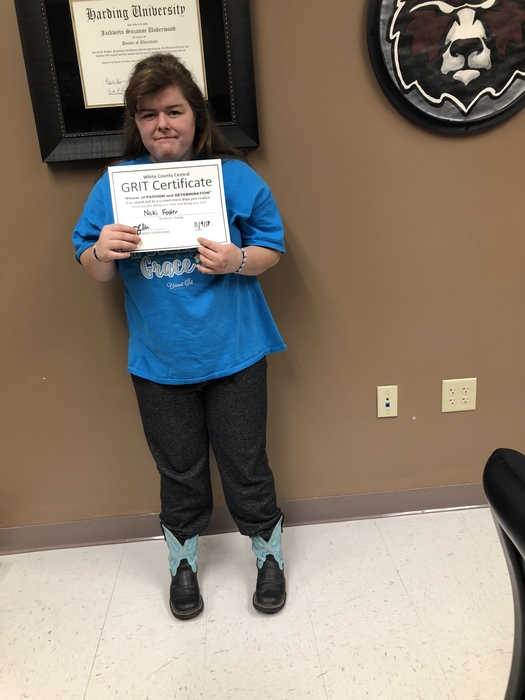 Victor Gomez, 10th grader at WCC, received a GRIT award today. Mrs. Mullins recommended him for asking questions, completing work, and always striving to make his work better. Great job Victor!!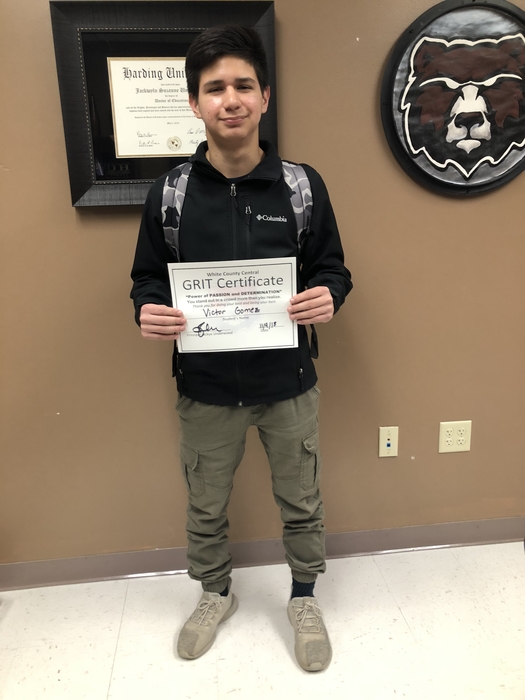 Shout out for volunteering!!! Zee Williams and Alexis Goff volunteered this past Saturday, Nov. 3, at the Searcy Optimist Pee Wee Football and Cheer Championship game day. Way to represent White County Central! We are proud of you!!!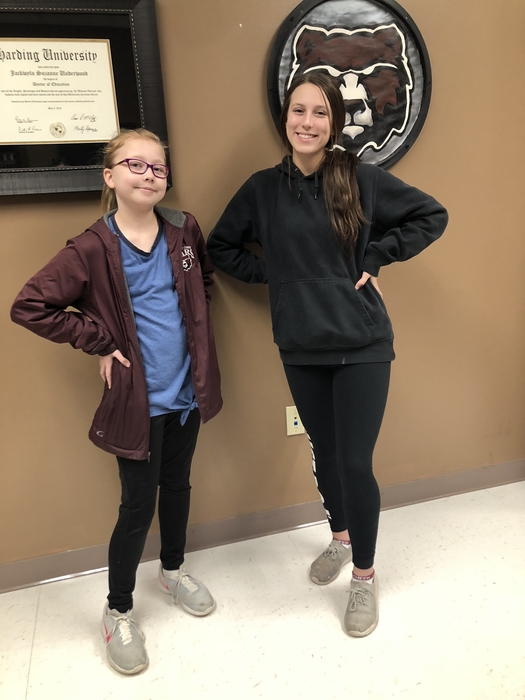 Our wonderful WCC band!!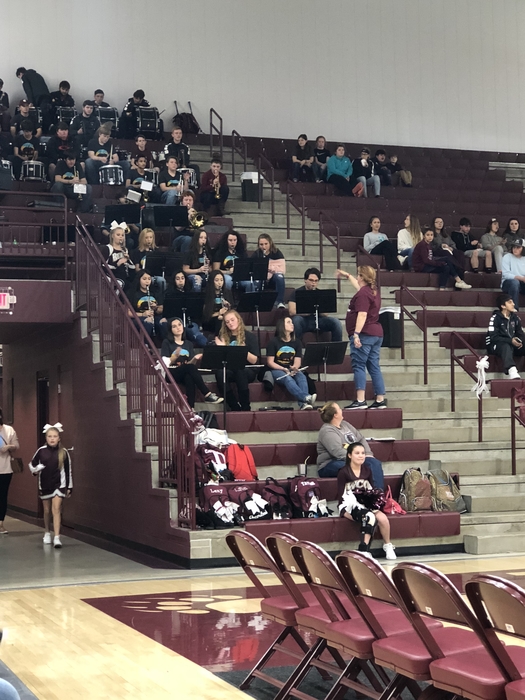 The Senior BETA Club at White County Central School District will be hosting their Annual Fall Blood Drive, this Friday, November 9th from 8:30 a.m. until 2:15 p.m. The blood drive will be held in the Elementary Cub House! For more information or to schedule an appointment you may contact Brandy Altom at (501)230-6747 or at
baltom@wccsd.k12.ar.us
WCC Elementary parents,our lost and found hooks are full. Please stop by and see if any of the jackets you see belong to your child. Please check in at the elementary office first.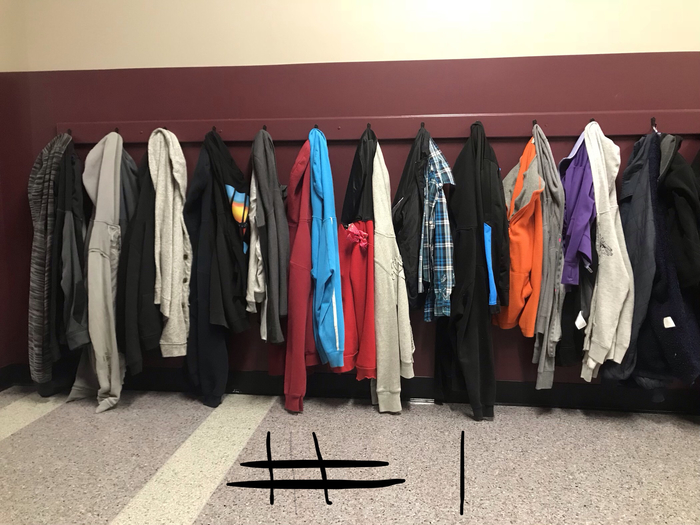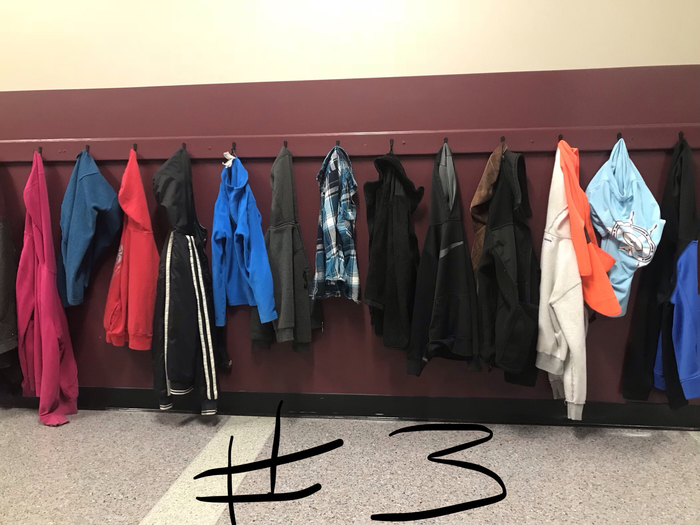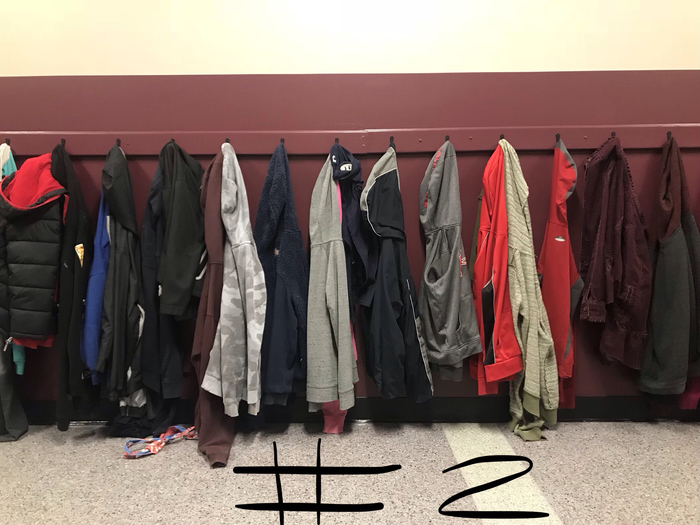 Please call the elementary office or stop by if any of these belong to your child.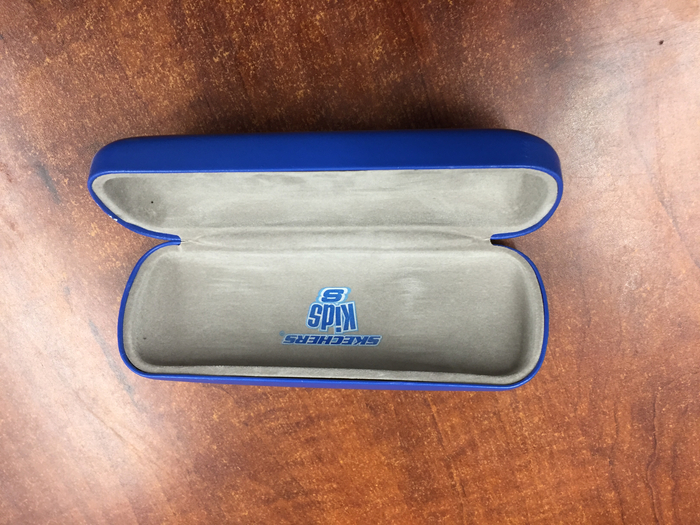 Please call the elementary office or stop by if any of these belong to your child.
Students in the library!!